ARE YOU READY FOR THIS?
Prepare for an exhilarating ride on our full outdoor 800m track, featuring the mighty 270cc Sodi SR5 racing karts for our adult go-karting sessions. These karts are the epitome of top-notch performance, unrivaled in their class. When you combine them with our F1 Grade tarmac, you're in for a racing experience that's nothing short of extraordinary.
Now, take a moment to explore our range of events and select the one that matches your skill level and preferences. While all our karting sessions are designed to be entry-level, you might discover that some align better with your racing style. Regardless of your choice, one thing is certain – you're in for an unforgettable and thrilling time on the track!
GP40 16yrs+
RACE EVENT
Our most sought-after event, designed to deliver the ultimate adrenaline rush with 40mins track time. You'll dive into a heart-pounding 30-minute grid start race that will put your skills to the test. It's the perfect choice for both beginners looking to ignite their racing passion and intermediate drivers seeking a thrilling challenge. If you find 40 minutes driving a bit too intense, don't worry; we've got the GP30 option for you below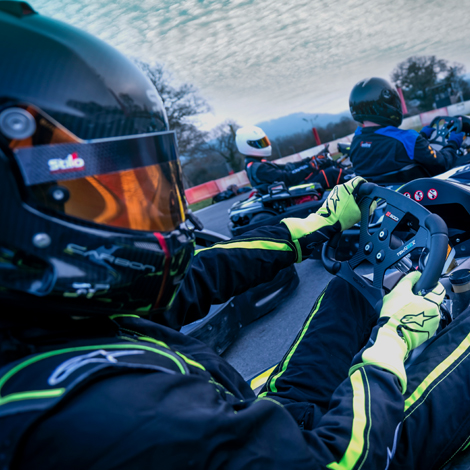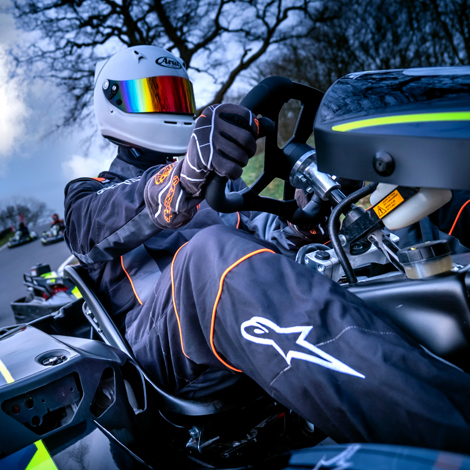 GP30 16yrs+
RACE EVENT
Perfect for those stepping onto the track for the first time, but don't let that fool you; it's not about a lack of excitement—it's about packing all the thrills into a shorter, adrenaline-charged experience. The GP30 is a whirlwind of high-octane racing, perfect for those moments when you're seeking an electrifying 20-minute race that doesn't require quite as much focus. And here's the bonus: it pairs seamlessly with an OPEN30 practice session before the event, leaving you amped up but not utterly drained at the end of your day!
OPEN30 15yrs+
OPEN PRACTICE
Calling all adrenaline-seekers aged 15 and above! It's your chance to embark on a thrilling 30-minute drive, sans the competitive pressure. In the world of motorsport, practice is the key to perfection, and what better way to sharpen your karting skills? You'll still enjoy the perks of receiving live timing results delivered straight to your inbox after the event—just remember, there's no podium for bragging rights this time around. It's all about the joy of the ride!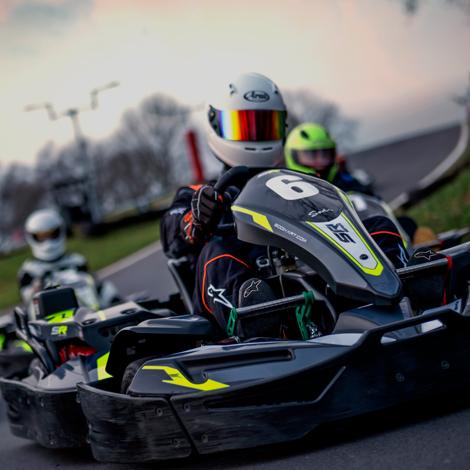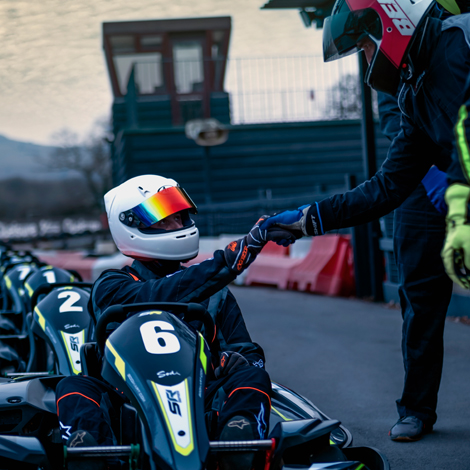 Sprint45 16yrs+
SPRINT RACE EVENT
Calling all die-hard motorsport aficionados, Formula One fanatics, and racing enthusiasts – our Sprint 45 is the ultimate thrill ride you've been waiting for! With practice laps to fine-tune your skills, intense qualifying race heats, and a heart-pounding 20-minute grand final, you're in for an adrenaline-charged adventure like no other.
Prepare to start from various grid positions, engage in fierce battles with fellow drivers, and chase that elusive 0.10-second advantage. It's an epic challenge that will leave you breathless. We highly recommend having some karting experience under your belt before you take on this high-octane race!
OPEN20 15yrs+
OPEN PRACTICE
For all you thrill-seekers looking for a shorter action-packed 20-minute burst that's equally thrilling and fun, get ready to take the wheel. In the realm of motorsport, practice makes perfect, and there's no better way to fine-tune your skills. Plus, you'll still get to relish the excitement of receiving live timing results directly to your inbox after the event. It's all about savoring the sheer joy of the ride!