ROADSIDE coffee house, bar and cafe
This is track-side dining at its best
Brighton Karting finds its home within the spectacular Qleisure Outdoor Activity Centre, where you'll also discover the delectable haven known as The Drive-In. This exceptional coffee house, destination bar, and cafe offer an array of exquisite food and beverages. It's not your typical karting track setting, but it's an absolute gem. Whether you're looking to refuel before your karting adventure or celebrate with a refreshing beer after your race, it's all here, waiting for you.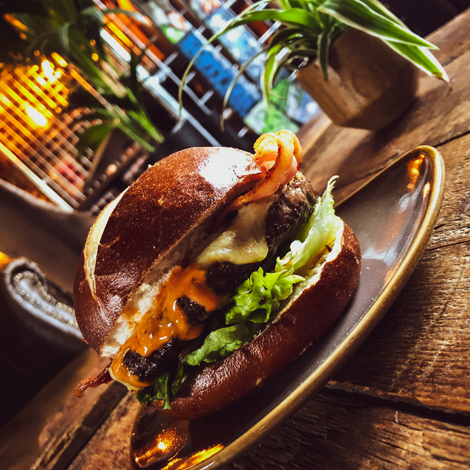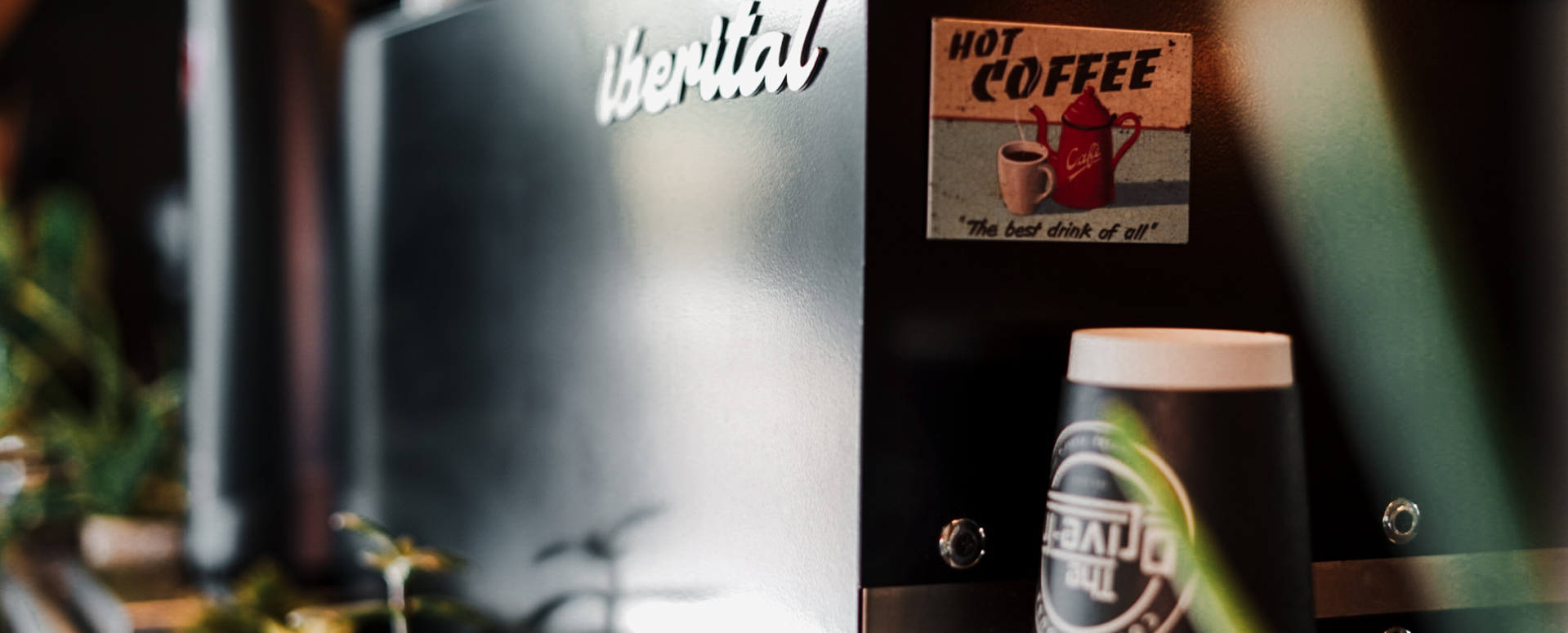 FUEL UP
Welcome to The Drive-In, your all-inclusive haven catering to coffee enthusiasts, nature enthusiasts like walkers, cyclists, joggers, and of course, motorsport aficionados!
Nestled in the enchanting oak barn at Qleisure, The Drive-In takes pride in offering a blend of quality local delights within a chic and cozy ambiance. We extend a warm welcome to all, and we're also well-equipped for private bookings, whether you're planning a corporate event or an intimate private gathering with festival-inspired garden vibes.
Indulge in our specialty coffee sourced from the local legends at White Cloud Coffee Co. Savor our delectable homemade cakes and brownies that are bound to tickle your taste buds. And when it comes to savory dishes, our menu boasts mouthwatering pizzas and burgers that are simply to die for.
The bar is fully stocked with a premium selection of beverages, featuring the acclaimed Curious Brew Lager on tap, ensuring your sipping experience is nothing short of exceptional.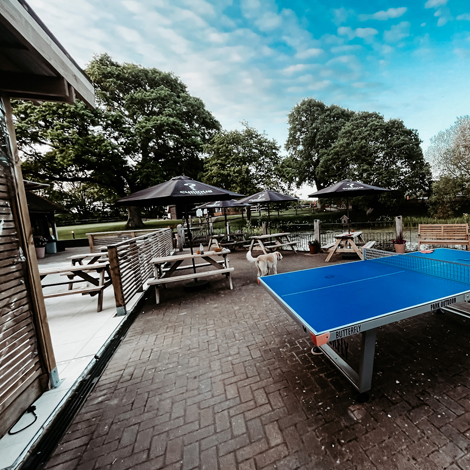 GET OFF 'THE GRID'
table tennis & outdoor seating
Step 'Off the Grid' and embrace the great outdoors in our alfresco seating area, complete with a charming garden patio situated right at the water's edge. Here, you'll be treated to picturesque vistas of the South Downs, and you can even engage in some table tennis to work off those extra calories. It's the perfect chance to take a breather from the high-speed karting action and unwind in style.
Mouth Watering
STONE BAKED PIZZAS
Produced in Italy and prepared from true Italian flour blends, olive oil, sugar free dough, a natural and delicate tomato sauce and 100% real Italian mozzarella cheese.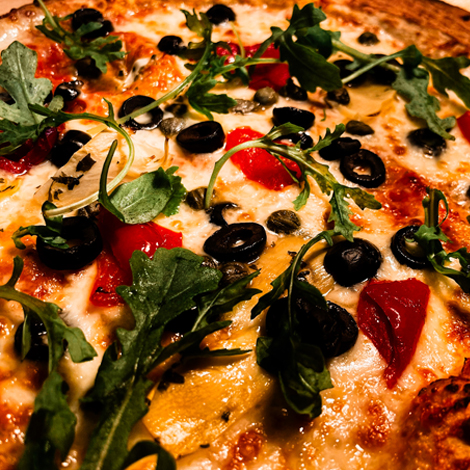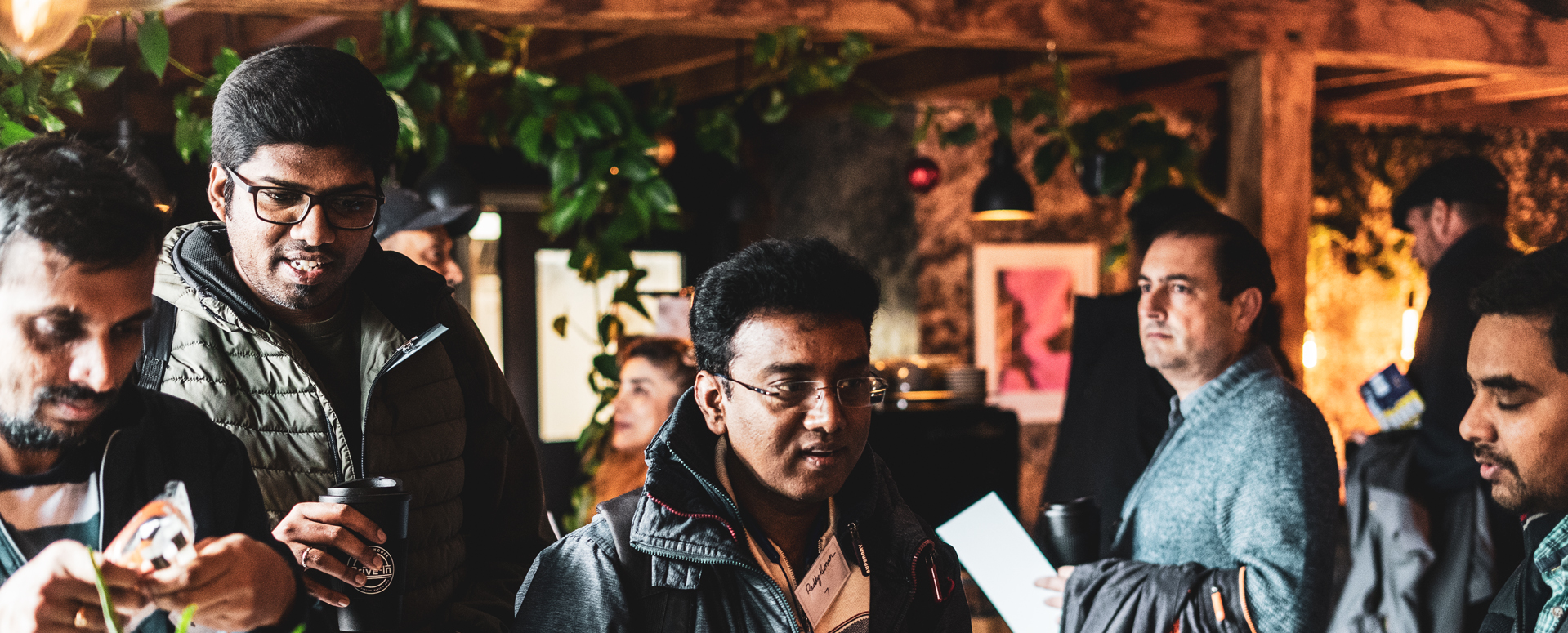 COFFEE-HOUSE AND BAR 'OPENING TIMES'
While The Drive-In operates independently, and its opening hours may not always sync with your planned activities, we encourage you to reach out to us in advance to secure your table reservations. Double-checking is the key to a seamless experience, and believe us, it's absolutely worth it!
A diverse selection of hot, cold, and alcoholic beverages awaits your enjoyment.
Step into our café, designed to tantalize your taste buds and ignite your senses. Set against a backdrop of groovy dance beats and chic decor, your experience is bound to be nothing short of extraordinary. Prepare for a culinary adventure featuring delectable delights and outrageously scrumptious coffee. You won't want to miss it!
FOLLOW The DRIVE-IN on Instagram