Explore our remarkable fleet:
Here at Brighton Karting, we offer an impressive trio of Karts: the 270cc Sodi SR5, the 200cc Sodi RT8, and the 120cc Biz Cadet. With this lineup, we accommodate drivers as young as 8 years old and cater to a diverse range of skill levels.
Our crown jewel is the 270cc Sodi SR5, a high-speed beast capable of reaching up to 50mph. It's a cutting-edge marvel, unmatched by any other kart we've put to the test.
Rest assured, all our karts are meticulously maintained to the most rigorous safety standards. If you're uncertain about which kart suits you best, don't hesitate to get in touch – we're here to help.
Sodi SR5 270cc
The Sodi SR5 features the latest technology stemming from 30 years of unrivaled experience on the part of Sodikart's Research and Development department.
The SODI SR5 offers high speeds, perfect handling with its new easy steer system and with the added power from the 270cc Honda Engines you really experience a fast and furious race.
Min Age 15yrs / min height 152cm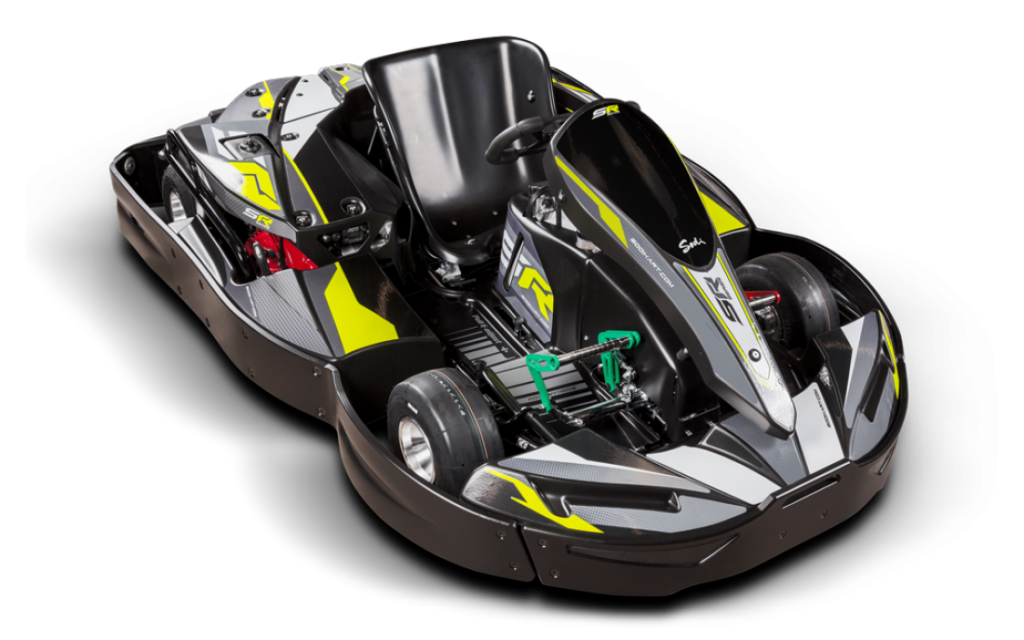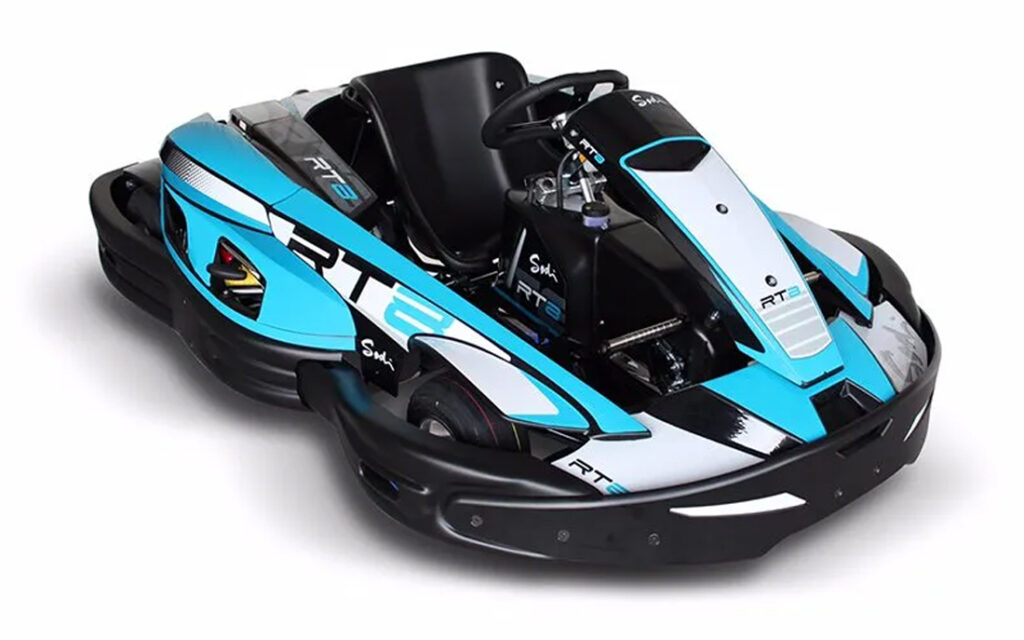 Sodi RT8 200cc
Next up we have the 200cc Sodi RT8 Kart capable of speeds up to 40mph. This is the perfect entry level kart that can be found at most indoor Karting tracks but to give it a real test you need to take it outside.
The kart gives a fantastic performance at a decent speed making this your perfect companion for open practice sessions.
Fitted with a heavy duty plastic wrap around bumper system, this makes each kart as safe as possible. Side pods are in place to absorb impact from contact with safety barriers or karts.
Min Age 13yrs / min height 147cm
Biz Cadet 120cc
And last but not least we have our 120cc Biz Cadet Karts. These karts are for kids aged 8 – 12 years old wanting to drive in a fun, fast and safe machine. Available in our Kids and Family sessions.

MIN AGE 8YRS / MIN HEIGHT 132cm