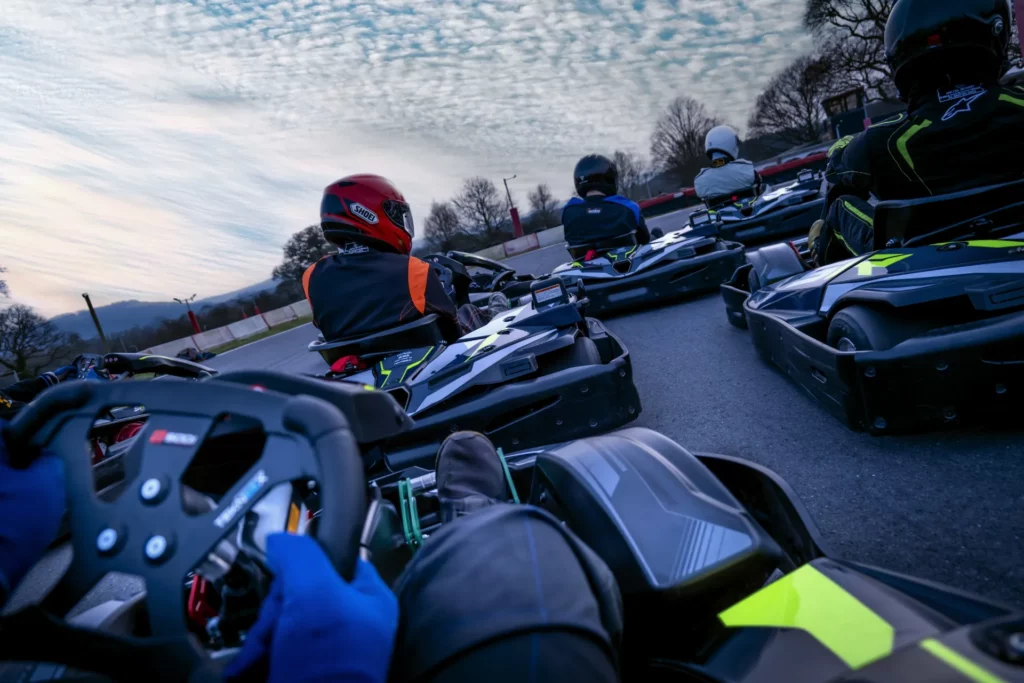 SUMMARY
5min Practice
2 x 10min Qualification Heats
20min Grand FInal
270cc Sodi SR5 Karts
Minimum age 16yrs
Race Event
Trophy Pack Included
£82.00pp
more information below
please
note
Every driver, including under 18s and children, must pre-register and sign our online waiver. An adult can complete this on their behalf using the link in your booking confirmation.
exclusive race events
All our events can be booked for exclusive race sessions. Minimum group sizes are required. Ideal for corporate karting, birthdays, stag/hen parties, and team-building outings.
ARRIVAL
TIMES
Please arrive 40 minutes before your session begins. This ensures time for safety briefings and race kit distribution. Latecomers may not be able to participate.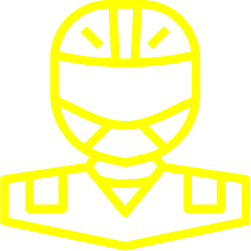 RACE
EQUIPMENT
We provide the following race kit: helmet, overalls, and gloves. If you're using one of our helmets, wearing a balaclava is mandatory. You can purchase a balaclava from us for £2.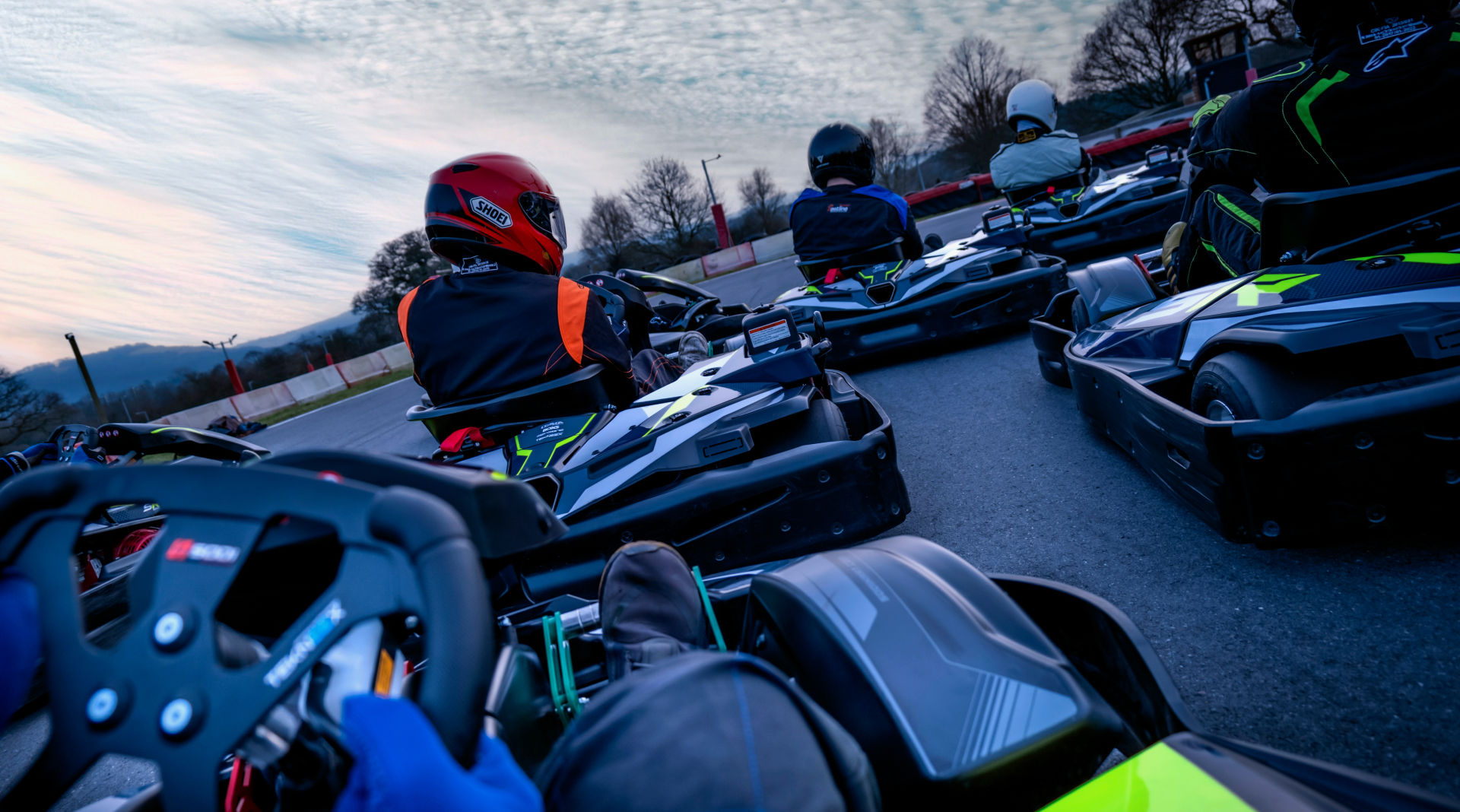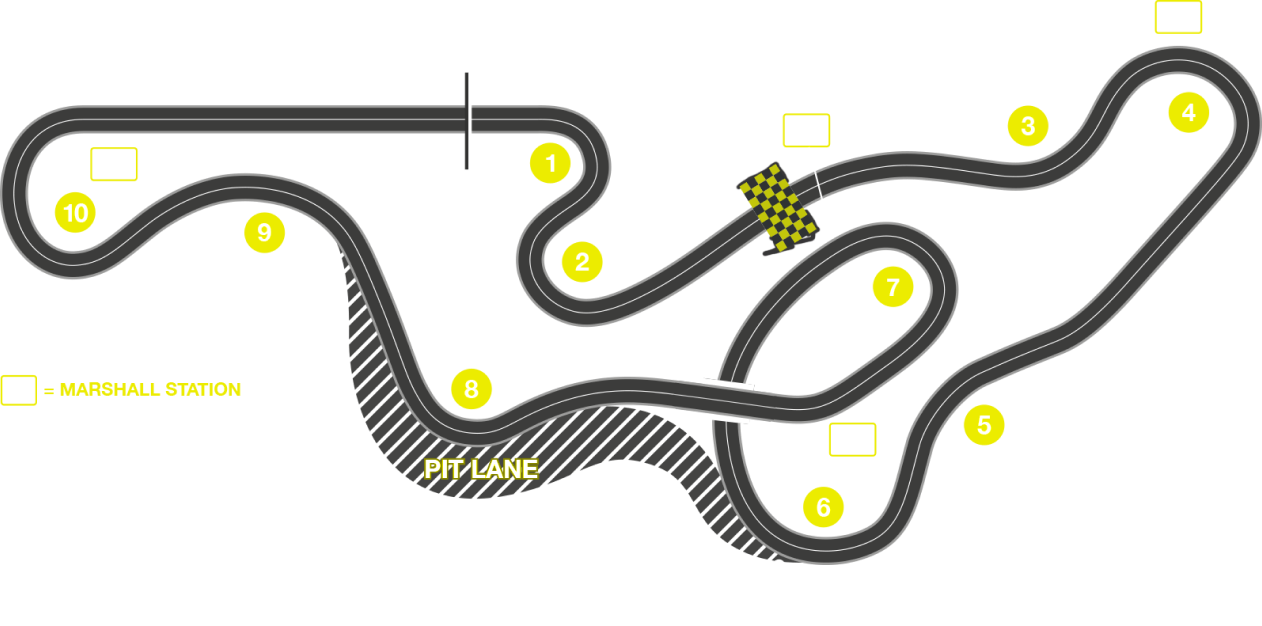 5 minute practice & qualification
2 x 10min Heats & 20min grid start grand final
Up to 14 Karts per-grid
Race suit & helmets supplied
270cc SR5 karts
16 year old minimum age limit
what to expect
Our journey kicks off with a safety briefing that's swiftly followed by a deep dive into the racing rules. Think of it as a dynamic group discussion. Whether you come with your own gear or choose to use ours, everything is right here, and it's all part of the entry package.
The action begins as you leave the pits for a nail-biting 5-minute practice session, your chance to master the twists and turns of the track. The lap times from this practice session will determine your positions on the grid for Heat 1, where you'll go head-to-head in a thrilling 10-minute race.
Now, here's the twist: the results of Heat 1 will dictate your grid positions for Heat 2, but we're spicing it up by reversing the top half of the starting grid. We want you to savor every aspect of the racing experience – different starting positions and multiple races. Trust us, it's a blast!
Heat 2 revs up with another grid start, and it's another intense 10-minute race.
Points accumulated across both heats will determine your grid start position for the grand finale – a heart-pounding 20-minute race. With valuable insights into your fellow racers, use that intel wisely to seize victory.
We'll wrap up on the podium, and trophies are up for grabs for the top 3 drivers overall. That top step is calling your name, so get ready to claim your racing glory!