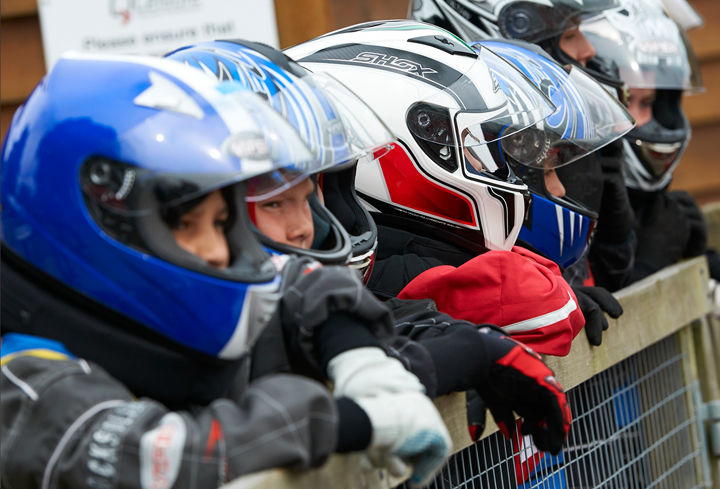 SUMMARY
30 minute open practice
Kids & Adults Drive Together
Kids, Families & 'Like-Minded' Groups
Up to 12 karts per grid
Race suit & helmet supplied
Branded Balaclava £2
Neck Brace & Rib Protector <16yrs
120cc Biz Cadet Karts (132cm)
200cc Sodi RT8 Senior Karts (147cm)
Minimum age 8yrs
From £45pp inc VAT
More Information Below
please
note
Every driver, including under 18s and children, must pre-register and sign our online waiver. An adult can complete this on their behalf using the link in your booking confirmation.
Minimum Heights
To drive our 200cc Karts, you must be a minimum of 147cm tall, that measurement doesn't include the extra height from wearing a crash helmet. And our 120cc karts, the minimum height requirement is 132cm.
ARRIVAL
TIMES
Please arrive 40 minutes before your session begins. This ensures time for safety briefings and race kit distribution. Latecomers may not be able to participate.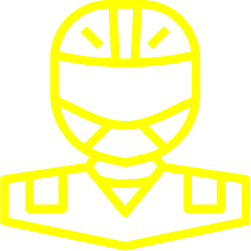 RACE EQUIPMENT
We provide the following race kit: helmet, overalls, and gloves. If you're using one of our helmets, wearing a balaclava is mandatory. You can purchase a balaclava from us for £2.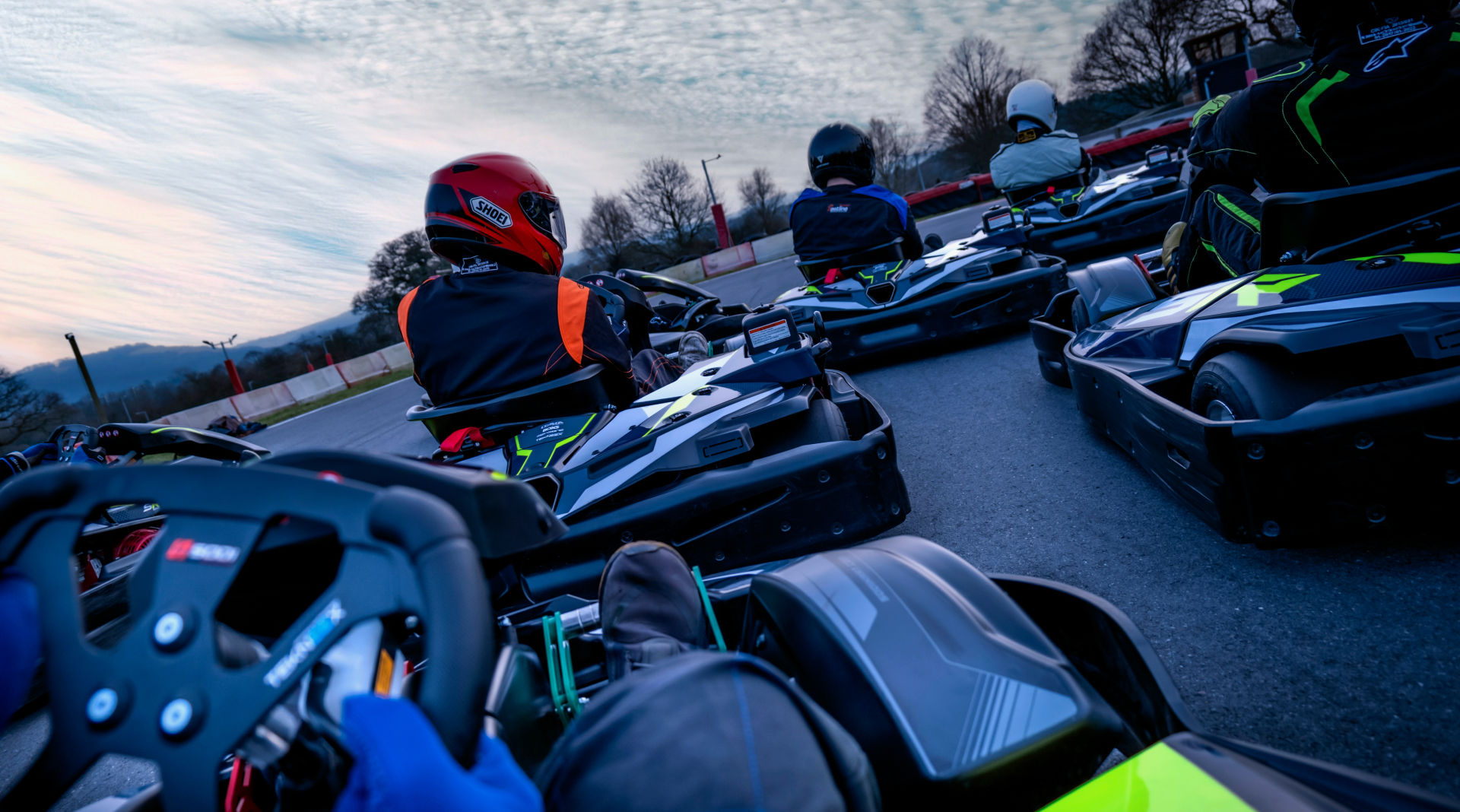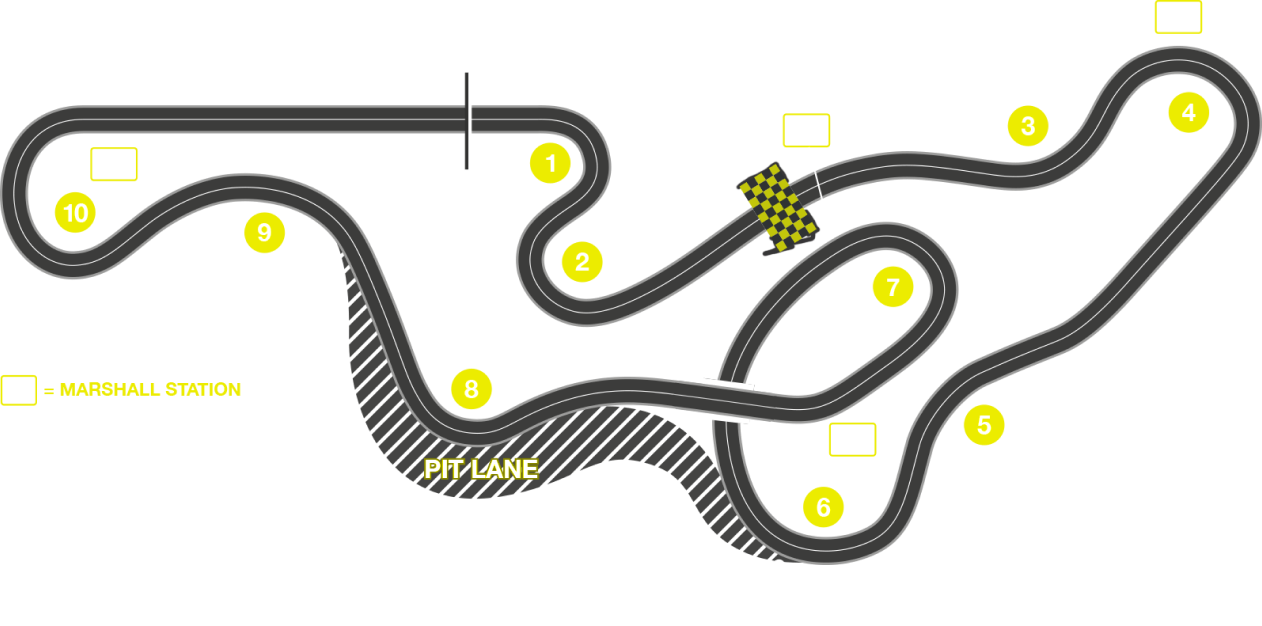 30 minute open practice
Up to 12 Karts per-grid
Race suit & helmets supplied
120cc & 200cc Sodi RT8 karts
8 year old minimum age limit
what to expect
Prepare for an adrenaline-pumping adventure! Our friendly team welcomes you warmly, and it's time to gear up for the ultimate driving experience. First, you'll suit up in your race gear and then gather in the briefing room. Here, you'll dive into the action with an instructional video, a detailed track overview, and crucial instructions from our expert marshal.
Karts are assigned based on your height, not just your age or experience. Our vigilant marshals conduct a vital brake test in the pit lane to ensure safety. Once you pass the check, it's time to rev your engine!
As the engines roar to life, you'll hit the open track. You'll navigate a challenging course with complex twists and turns, steadily honing your skills with each lap. Feel your confidence soar as you dive headfirst into the exhilarating world of karting!
ADULTS & OLDER KIDS
Attention, racers! We understand that sometimes, 'you didn't do anything wrong,' but perhaps you could have. These sessions are tailor-made for our youngest drivers, novices, and groups with mixed age ranges, all seeking the thrill of a safe, fun, and friendly racing environment. The spotlight is on the younger speed demons here, and our marshals are dedicated to ensuring their skill development and safety.
It's absolutely crucial that you maintain control and cruise at a sensible pace to keep the excitement flowing without causing any fret for our little racers. In a nutshell, treat every child on the track as if they were your own, or better yet, imagine you're at their age, enjoying the same adventure.